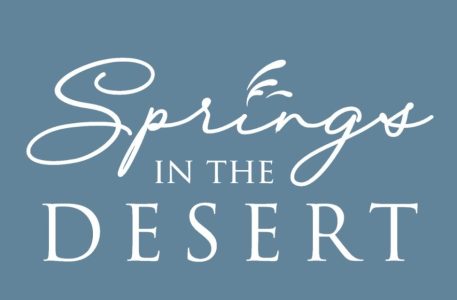 Springs in the Desert – Support for Couples Struggling with Infertility
Springs in the Desert accompanies those struggling with infertility by offering a place of respite and solidarity where they can know God's love for them and discover His unique call to fruitfulness. Firmly rooted in the anthropology, ethics and spirituality of the Catholic Church, and our shared experiences of infertility, Springs in the Desert affirms the goodness of marriage, upholds the giftedness of the child, and advocates for a broader understanding of what it means to be life-giving. Learn more on the website: 
https://springsinthedesert.org/
---
Springs of Love encourages, educates and equips Catholics to discern and live out the call to foster and adopt, while creating communities of support to help cultivate a culture of foster care and adoption in our parishes. Springs of Love hopes to convey both the beauty and the challenges of fostering and adoption with attention to such issues as adoption after infertility, the impact of trauma on children, parenting a special needs child, the adoption triad, navigating relationships with birth families, the language surrounding fostering and adopting, the role of the Church in caring for children in need of parents, and more. Learn more on the website: 
https://springsoflove.org/
---

Couples for Christ is a lay movement that began in 1981 in the Philippines and has since spread to over 158 countries, including the United States. It has been approved by the Holy See as an international private association of the faithful. It is directed to renewal of family life through the evangelization, formation, and support of couples, their children and other members of their families.
Couples for Christ has renewal programs and ministries that reach out to different members of the family: CFC-Kids for Christ, CFC-Youth, CFC-Singles, CFC-Handmaids of the Lord, and CFC-Servants of the Lord. Its seven pillars include Evangelization & Mission, Pastoral Support, Family Ministries, Social Ministries, Gawad Kalinga, Pro-Life Ministry and Special Ministries. Read more
_______________________________________________________________________

Teams of Our Lady (TOOL) is an international lay movement officially recognized by the Holy See as a Lay Association of the Faithful.  A Team is made up of five to seven couples with a spiritual counselor.  The Team meets monthly for a pot-luck meal, sharing experiences around the table, moving into prayer and then discussion of study material related to marriage and faith. Contact Brian and Rosey Lester: kblester@yahoo.com
---

MOM – Heart of the Home Ministry is a movement for spiritual renewal in the Roman Catholic Church. It is dedicated to Mary, Our Mother. Mary, a woman of peace, intercedes for us as we seek to bring peace to our families, and to our world. Through days of renewal and other spiritual opportunities, this movement rejuvenates, elevates, and empowers motherhood. Designed FOR, BY, and ABOUT mothers, it builds community through newsletters and various projects.
---

What is Elizabeth Ministry?
Elizabeth Ministry is an international movement designed to support women and their families during the joys, trials and sorrows of the childbearing years. Elizabeth Ministry's mission is to cherish children, encourage families and build community. Elizabeth Ministers offer peer support, mentoring, spiritual nourishment, educational and inspirational resources.
How does it work?
Volunteers become Elizabeth Ministers in the areas they have experienced. For example, a woman who has twins would visit and mentor a woman who is pregnant with twins. Continued support is given throughout the pregnancy and after the birth. This support comes in the form of visits, phone calls, cards, prayer, resources and assistance. The areas of Elizabeth Ministry include, but are not limited to: pregnancy, birth, miscarriage, stillbirth, regretted abortions, infant or child death, crisis or special needs, adoption, fertility and infertility. Support is available for women, men and children. Mothers, fathers, siblings and grandparents can benefit from Elizabeth Ministry.
Who are the Elizabeth Ministers?
Elizabeth Ministers are volunteer representatives of a faith community. They are not counselors, but are present to offer peer support, mentoring and friendship only. No lengthy training is needed. Ministers are women willing to share their presence, stories, and experience in the hope that these will encourage another woman and her family.
How do I get more information?
Everything needed to start and maintain an Elizabeth Ministry Chapter is available from Elizabeth Ministry International Headquarters. (see http://www.elizabethministry.com/Contact.php )Additional resources to assist individuals and families are also available. Seminars, workshops and retreats can be scheduled.
Please see http://www.elizabethministry.com/ for more details about Elizabeth Ministry. Below, we have listed several parishes in the archdiocese which we know have active Elizabeth Ministries.
Chester County
St. Elizabeth Fellowship Rd. and Rt. 100 ( Pottstown Pk. ) PO Box 695 Uwchlan , PA 19480 http://www.stelizabethparish.org/ Contact: 610-469-9482
St. Joseph Church 338 Manor Ave. Downingtown , PA 19335 http://stjoesdtown.org/service_groups/index.html Contact: 610-873-2544
SS. Simon and Jude Parish 8 Cavanaugh Court West Chester, PA, 19382 www.simonandjude.org 610-696-3624
Delaware County
Notre Dame de Lourdes Swarthmore , PA http://notredamedelourdes.net/elizamin.htm Contact: 610-328-3535
St. Francis of Assisi 136 Saxer Ave. Springfield, PA 19064 http://www.sfaparish.org/ Contact: 610-543-0311
Bucks County
St. Andrew Catholic Church 81 Swamp Rd. Newtown, PA 18940 http://www.standrewnewtown.com Contact: 215-968-2262
---

Worldwide Marriage Encounter helps married couples rediscover themselves as individuals and as a couple and this takes place over the course of a weekend. Married couples are able to get away from the distractions of everyday life and focus on each other. The Weekend is God-centered and is presented in the Roman Catholic Faith Expression; however we welcome couples of all faiths. Guided by a team of volunteer couples and a priest, each participant explores their relationship with their spouse, and their family. The Weekend format helps couples communicate openly and honestly, without any group sharing, therapy or marriage counseling. The team couples set an atmosphere for open and loving communication. They model the method, and share their own life experiences, making it easier for spouses to talk with each other.  Although the couple's conversations are private, seeing other couples striving for a better relationship makes it easier for them to be open to their spouse.
Parish Enrichment Programs:
Languages of Love – Based on the book The 5 Love Languages by Gary Chapman.  Length of the program is 4 hours or this can be offered as a multi-night series.
Waffles & Spaghetti – Based on the book Men are like Waffles, Women are like Spaghetti by Bill & Pam Farrel.  Length of the program is 1.5 hours.
Love and Respect – Based on the book The Love She Most Desires; The Respect
He Desperately Needs by Dr. Emerson Eggerichs.  This is an all-day program or can be offered a multi-night series.
For information call: 1-800-456-8330 email: information@wwme-philly.org
---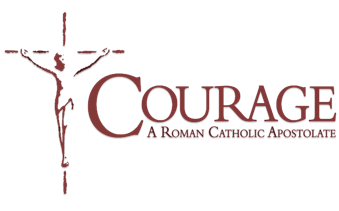 Courage ministers to those with same-sex attractions and their loved ones. A weekly peer support group is offered to men and women who experience same-sex attractions and who wish to live according to the teaching of the Catholic Church. Call 215-587-4505 and leave a message. The Coordinator of the Courage group will return your call. Confidentiality is assured. Encourage is a Courage affiliate support group for friends, relatives and spouses of men and women with same-sex attraction. This support group works and prays to develop a Catholic outreach to men and women who struggle with these feelings to help them follow the teaching of the Catholic Church. Please click on the link above for more information.
---
St. Raymond Nonnatus Foundation for Freedom, Family and Faith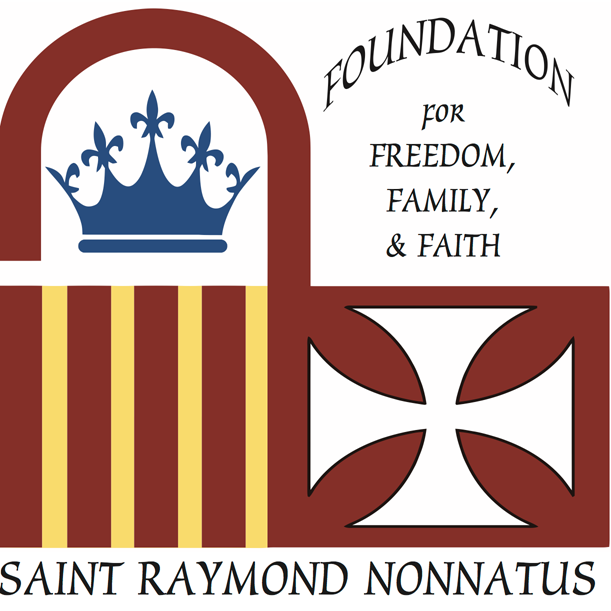 A Mercedarian Ministry

to bring healing and strength to Catholic families
The breakdown of the Christian family is a major source of spiritual erosion. The overall goal of the St. Raymond Nonnatus Foundation for Freedom, Family and Faith is to promote family life, according to Catholic moral principles, under the patronage of St. Raymond Nonnatus. The ways and means to carry out our mission is by practicing the spiritual and corporal works of mercy.
​Our initial mission and ministry is to reach out and accompany individuals, children and families impacted, affected, or wounded by divorce and help them sustain (or reconcile) their redemptive relationship with Jesus Christ and His Holy Church.  Ultimately, we envision a family life outreach ministry that offers supportive, educational and spiritual programs/resources across the life span.